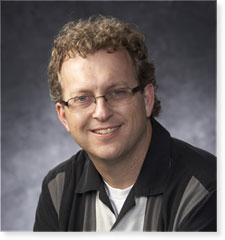 My name is Paul Reiling and I've been a commercial photographer for almost 20 years. I was first drawn to photography during college by my interest in shape and color. After graduation, I started work at a studio with ten other photographers. It was humbling to realize how much I still had to learn, but I gained valuable experience working with models, shooting on location and working with a variety of major clients. Currently, I work for a retail catalog company, managing three other photographers and shooting and retouching thousands of products every year.
I started Reiling Photography five years ago because I felt I could offer a more personal experience than conventional portrait and wedding studios. I am artistic and easygoing, but I am also a perfectionist. Your photos are important to you and it's my job to make sure they're the best they can be.
I believe that becoming a father has made me a better photographer. With my own children, I am always looking for that special moment — the perfect slant of light or the unguarded look that captures their smiles or their anxiousness. I will bring the same experience and attention to detail to your photos and I know you will be happy with the results.
Please feel free to call or e-mail me if you have any questions.